DAVID BYRNE // Reasons to be Cheerful & American Utopia
Run Time: 165 min. Rating: TV-14
It's true — David Byrne has reasons to be cheerful about Portland! Join us for the opening of the Tomorrow Theater, where he will chat with folks right here in our community about everything from their creative approach to affordable housing to artists and community leaders changing our world in a myriad of impactful ways.
David will guide audiences through the stories that inspire him to think differently on how to change for whom, by whom, and how we approach the future. He will be in conversation with Adre Development Manager Madeline Kovacs & Montana House of Representatives member Danny Tenenbaum. 
Spike Lee's American Utopia screening to follow. Doors open at 5 PM.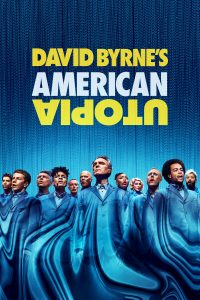 AMERICAN UTOPIA
A filmed version of David Byrne's Broadway show, a unifying musical celebration that inspires audiences to connect to each other and to the global community.